Swite (adj., English slang): "A cross between sweet and tight (both meaning cool/awesome). Often exclaimed when one's brain is unable to decide whether the word sweet or tight is more appropriate for any given situation. Swite is the result of this brain mishap."
We believe in music as the key element to any kind of event, as there's nothing more Swite than music itself. 
Be it classical, modern, jazz or any other style of music, we render performances filled with character, passion and meaning. 
We've been playing together since we were kids, and today our job is to make your event as unique as possible.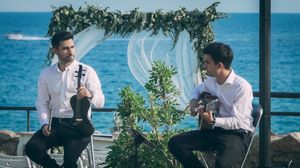 About Us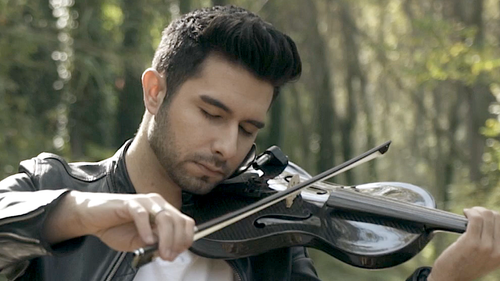 Eduard Freixa
VIOLINIST
He started playing the violin at the age of 5 and soon began to show great talent and passion for music. During his time at the conservatory, he consistently won competitions in the violin category, as well as in chamber music and composition. He continued his studies at the Conservatori Superior de Música del Liceu, graduating in 2015.
In late that same year, he created his YouTube channel, which has more than 200,000 subscribers and 12 million views, becoming an international reference.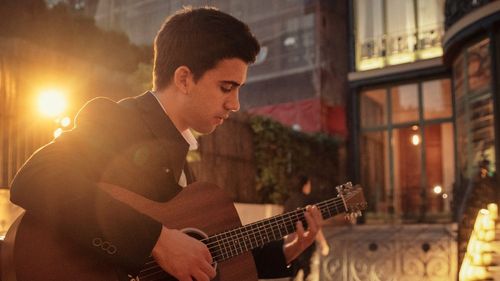 Martí Riera
GUITARIST
Specialized in both classical and jazz, as well as modern music, he studied at the Conservatori de Manresa and the Conservatori Superior de Música del Liceu.
In addition to his work in Swite Duo, Martí is a guitarist in other musical formations such as the A la Big Bom Band orchestra or the voice and guitar duo Berta Sala & Martí Riera. He has performed in prestigious venues such as Teatre Kursaal, Jamboree Jazz Club, Nova Jazz Cava, and at festivals like the Groznjan Jazz Festival (Croatia), Kapfenberg Festival (Austria), and the Terrassa Jazz Festival (Spain).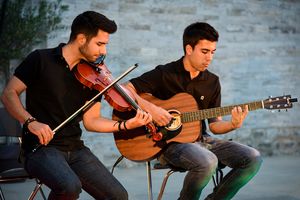 Latest Songs
0:00/3:08

0:00/3:01

0:00/2:24
Would you like to hear more songs?